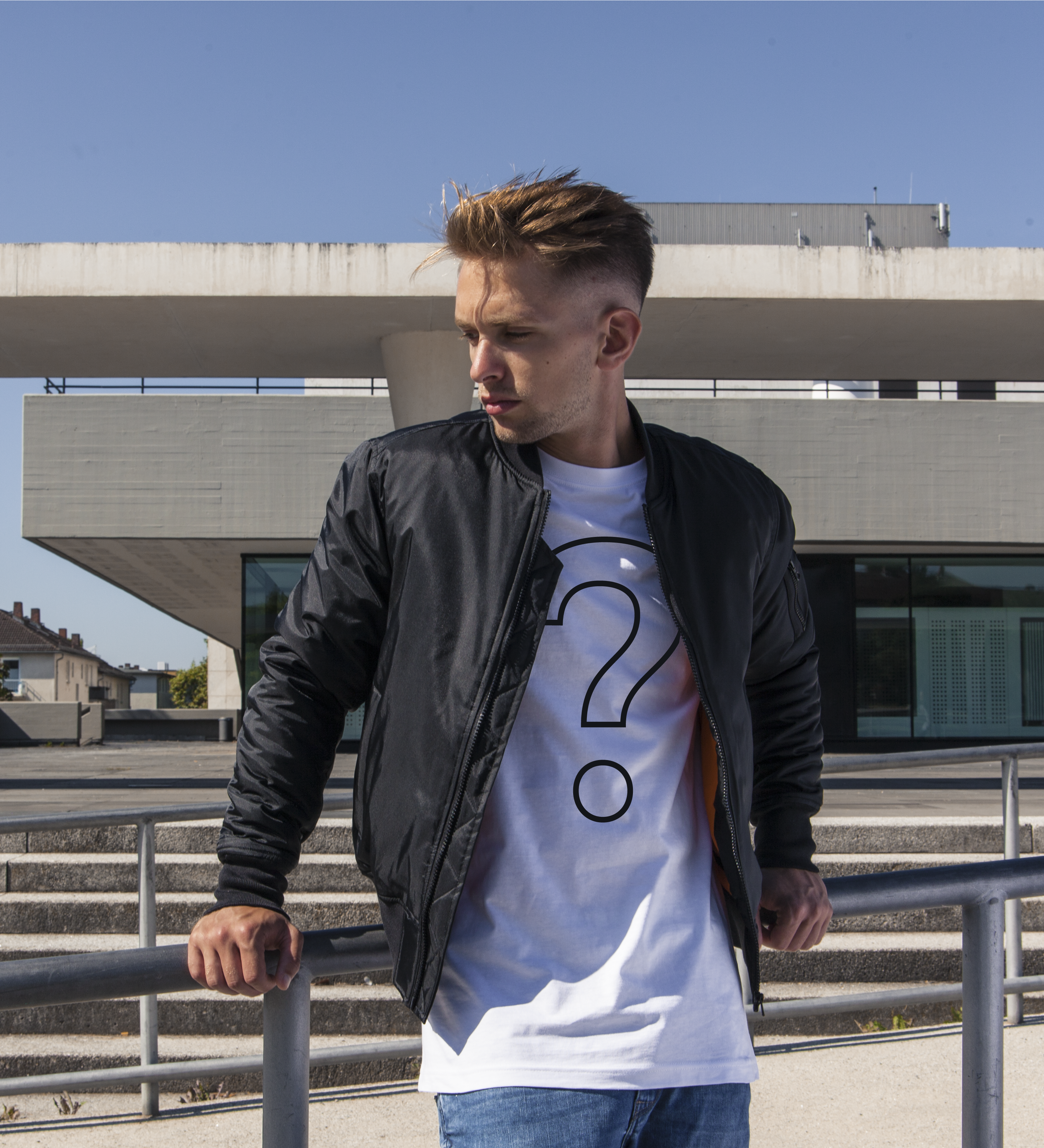 FAQs
If your query isn't listed in the below FAQs, feel free to contact us via the quick contact form.
Get a Quick Quote →
Quotes & Pricing
How do I get a quote?

You can get a quote through our contact form, by emailing us, through our clothing design feature or by giving us a call. Please try to include as much information as possible about your requirements.

How long does it take to get a quote?

We aim to have all quotes back within 1 working day. However, it is often much sooner and we usually reply to most enquiries within a couple of hours.

I have had a cheaper quote, can you match it?

We aim to be extremely competitive however on the odd occasion you may be able to find your items cheaper elsewhere. If that is the case please contact a member of our team and we will look into it and see if we can match it for you. We can't guarantee it but we will do our best!

Do you display clothing prices?

We don't usually display prices for clothing as they will vary according to the quantity ordered and the branding you require. All orders are priced on a bespoke basis so please contact us for your individual quote.

What are your print and embroidery prices?

Prices for print and embroidery will vary according to numerous factors such as the amount of colours, amount of stitches or the quantity needed. All orders are priced on a bespoke basis so please contact us for more information.

Do your website prices include VAT?

No. Unless stated, all website prices will be exclusive of VAT and delivery.

How do I pay?

We accept bank transfers, credit/debit cards (in person or over the phone), cheques or cash. Your invoice will contain all payment details.

How is my invoice sent?

We send all invoices out by email.

Do you have a minimum order charge?

Yes. Due to the time it takes to set up artwork etc, we have a minimum order charge of £12.50+vat for names/numbers and £25.00+vat for logos and anything else.

Why do prices on the website differ from the price in my quote?

Prices may vary according to your artwork, the amount of prints, the quantity and the garment colour (amongst other things) If you have any questions please don't hesitate to contact us!

Payment terms - new customers

We will require payment up front from all new customers, unless agreed in advance with a member of our team.

Payment terms - accounts

Account customers have either 14 or 30 days to pay. To discuss getting an account please contact us.
Not sure? Contact Us →
Ordering & Returns
How long will it take to process my order?

Different process have different turnaround times. Vinyl heat transfer is very quick and we can sometimes turn those orders around within 24 hours, depending on how busy we are. Most other processes will be roughly 5 to 12 working days but please contact us for an accurate turnaround time on your order.

I called but there was no answer?

We are a very small company so sometimes it's all hands on deck and we will all be printing. Please leave a message and a member of our team will be in touch as soon as possible.

What is the returns policy?

We don't offer returns on customised items unless we have made a mistake with the branding. For full T&C's please click here.
Not sure? Contact Us →
Print & Embroidery
What are your minimum order quantities?

CAD cut vinyl 5 items*The only exception is names and numbers (like on a football kit) We can do one off's of these for your gifts, marathon shirts etc.*

Embroidery 5 items

Screen Print 10 items

Digital Transfer 10 items

Orders for less than the minimum quantities may be possible at our discretion but extra charges may apply.

How do I know what is the best printing method?

All our print methods are exceptional quality but there are differences between them. Different processes will be better for certain logo's and they all have varying minimum orders. If you are unsure, please contact us and a member of our team will be more than happy to advise.

Can you print onto my garments?

Yes. We would be happy to print your own items with a vinyl heat transfer, providing they are suitable.
Not sure? Contact Us →
Artwork
Can I see a mock up of my design before it is printed?

Yes. We will send a visual of your design after you have approved the quote. We will not go to print until you have approved your artwork.

Can I change my order once I have approved it?

Once approval is given we will start your order so please double check everything carefully before you give the go-ahead. We cannot be held responsible for any mistakes in the artwork once you have approved and after that point changes cannot usually be made. Please contact a member of our team with any problems and we will do our best to help.

What format do you need artwork in?

Ideally we would need a vector file (Ai. or EPS) but for the purposes of a quote don't worry too much. Send us what you have and if we need anything extra we will let you know!

What kind of image files can I upload?

We accept JPEG, PNG and SVG formats. Please keep file sizes less than 2MB.
Not sure? Contact Us →
Garments & Catalogue
Can I get a catalogue?

We love the environment and we therefore no longer produce paper catalogues. We have a link to the full online catalogue on our website.

What are the washing instructions?

Washing instructions will vary according to the garment and the print process you have chosen. Please ask a member of our team who can advise on your specific order.

Do you supply blank garments?

Yes. We are more than happy to supply clothing blank as well as personalised and our prices are extremely competitive!

How do I know what size to order?

All our items come with a size guide however due to the amount of brands we hold, there will be some differences between them. If you are unsure then please contact us and a member of our team will be more than happy to advise.

Do you do samples?

Yes. Samples can be sent but are usually chargeable. Sometimes we can send them for free but this is down to the order size and product value and is entirely down to our discretion.

What if I can't find what I need?

Please contact us. We can often source items that aren't in our catalogue.
Not sure? Contact Us →
Delivery & T&Cs
Can I come visit you?

Our head office is usually for staff only. To keep costs competitive we don't have a shop. If you want to visit us to collect or drop off items or to see samples then this will have to be agreed in advance. All visits to our head office are strictly by appointment only.

Delivery charges

We deliver to the UK mainland only. Our charges vary according to the quantity of garments ordered. You will get a price for delivery together with your clothing quote.

I am local, can I collect?

Yes. All appointments to our head office are by appointment only so please let us know when you plan to arrive and we can make sure someone is there to meet you.

What are your terms and conditions?

Please see our full T&C's here
Not sure? Contact Us →
Happy Customers
We work with many clients across Surrey, London and the UK. Here are just some of the companies that have trusted Teetotal to produce their printed clothing.
Alex really helped us here @Greggs PLC with an emergency order after we had been let down by another company. great service and good value, will definitely use again. Many Thanks

Brilliant service, very quick turn around and very competitive prices. Alex at teetotal was super helpful, and I couldn't recommend teetotal enough.

Have used Teetotal a couple of time now and they are the best, I wouldn't go anywhere else. Highly recommend.

I get T-shirts printed regularly for my children's yoga classes. They are always top quality and Alex always manages to have them done for me even when I leave it to the last minute! Great service and very reasonable.....would highly recommend 🙂

I've had nothing but excellent service and quality from these guys. So, so pleased I found them. Their work, their customer service and the fact they are willing to continually go the extra mile make them not only a dream to work with but leaders in their market.

Alex at Teetotal has made our aprons for my business along with corporate stickers. The service is quick and efficient. I had struggled with previous companies with my logo colours but Alex went above and beyond to match to the exact colours. I can highly recommend Teetotal to any business looking for corporate company looking for printed or embroidered clothing.