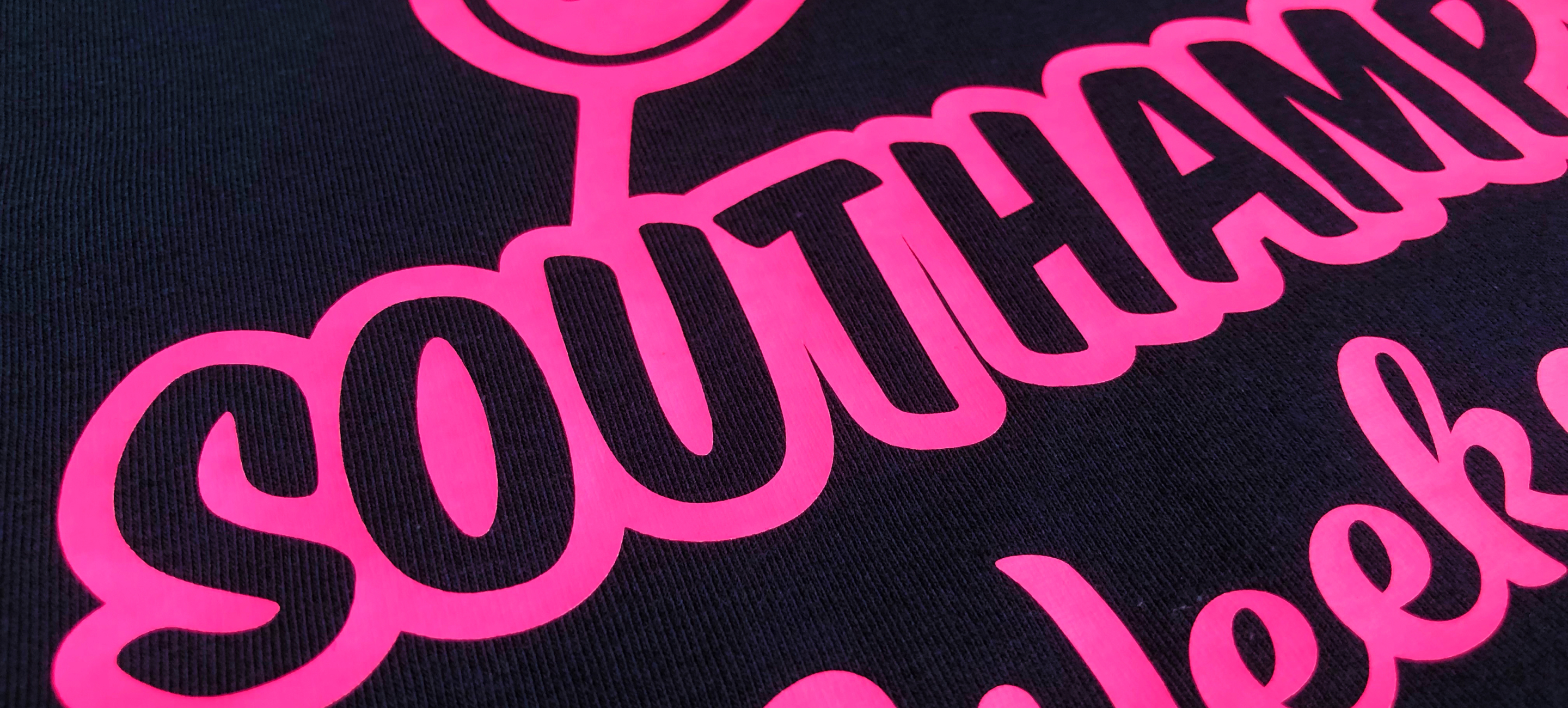 Paper Printing & Graphic Design
As well as printing clothing we also offer a comprehensive range of items such as business cards, banners, posters and leaflets for both digital and litho printing.
Get a Quick Quote →
About Paper Printing
Printed onto our stock only
As well as printing clothing we also offer a comprehensive range of items such as business cards, banners, posters and leaflets for both digital and litho printing. We currently don't have an online catalogue or price list for paper products. Please contact us with your graphic design printing requirements and a member of our design team will be more than happy to assist you in finding the perfect product for your needs. We will soon be launching Inktotal where you can buy all your paper products directly.
Speak to Us →
What is Digital Printing?

If you need a short run or a super fast turnaround then digital printing is what you are looking for. Digital printing uses electronic files to lay down toner or ink onto the sheet. Unlike litho printing, no printing plates are required and there is less waste of chemicals and paper because no 'make-ready' is required, meaning it is cheaper for shorter runs.

Advantages of Digital Printing:

More cost effective for short runs (1-1000 depending on size)
Faster turnaround for time critical jobs
'Variable Data' personalisation possible

What is Litho Printing?

Litho printing is a much older method of printing, an electronic image is transferred onto a set of printing 'plates' these printing plates are usually made up of Cyan, Magenta, Yellow and Black (CMYK), although additional 'spot colours' can also be applied. These plates transfer the ink onto the sheet and combine together to create a full colour print. Single colour or two colour jobs can also be produced if fewer colours are required which reduces the 'make ready' time and cost.

Advantages of Litho Printing:

More cost effective for longer runs (1000+ depending on size)
The output is more durable
Solids and gradients will generally reproduce better
Thicker materials can be printed with litho printing
About Graphic Design Printing
Minimum order depending upon product
At Teetotal Ltd our graphic designers work tirelessly to fulfil all your graphic design needs from start to finish.
Whether you require a new company logo or an eye catching one-off design for a poster, banner or t-shirt, we have it covered! Do you have a logo but want it improved? No problem! We are happy to give you a quote for a revamp of your logo or for a whole new design from which we can create stunning merchandise you can wear with pride!
We will work within your brand guidelines and will communicate with you every step of the way to ensure the graphics design printing matches your needs down to the last detail. We can even help if you've already started your graphic design and need someone to tie it all together!
We specialise in designing images for both corporate and personal use and with our wealth of experience in all things printed, we will ensure that your design will achieve ideal print results every time, tailoring it to the specific medium to be printed.
We will discuss your individual needs throughout the process and do our utmost to guarantee that you end up with the perfect design for you or your company and we will agree a price with you for your job before we begin designing, so you know exactly how much to budget for!
Teetotal Ltd can take care of your graphic design printing needs from start to finish, which means you can get back to running your business!
Speak to Us →
How to Order

Purchasing your clothing with us is extremely simple as we deal with most orders by email. To start the process off, send us a contact form and a member of our team will be in touch with a quote. If you are happy then an artwork visual will be sent by email for your approval. Then you can sit back, relax and wait for your branded clothing to arrive!

Bulk Orders

At Teetotal we primarily deal with bulk orders from 5 to 50,000 items and we offer extremely competitive rates for larger orders. We supply businesses, schools and universities as well as private customers. We have numerous print processes available which all have differing minimum orders and can advise on the best process for your needs and budget.
Happy Customers
We work with many clients across Surrey, London and the UK. Here are just some of the companies that have trusted Teetotal to produce their printed clothing.
Alex really helped us here @Greggs PLC with an emergency order after we had been let down by another company. great service and good value, will definitely use again. Many Thanks

Brilliant service, very quick turn around and very competitive prices. Alex at teetotal was super helpful, and I couldn't recommend teetotal enough.

Have used Teetotal a couple of time now and they are the best, I wouldn't go anywhere else. Highly recommend.

I get T-shirts printed regularly for my children's yoga classes. They are always top quality and Alex always manages to have them done for me even when I leave it to the last minute! Great service and very reasonable.....would highly recommend 🙂

I've had nothing but excellent service and quality from these guys. So, so pleased I found them. Their work, their customer service and the fact they are willing to continually go the extra mile make them not only a dream to work with but leaders in their market.

Alex at Teetotal has made our aprons for my business along with corporate stickers. The service is quick and efficient. I had struggled with previous companies with my logo colours but Alex went above and beyond to match to the exact colours. I can highly recommend Teetotal to any business looking for corporate company looking for printed or embroidered clothing.